Frequently Asked Questions by Vets about MRSA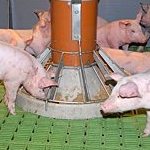 FAQs of BfR, BVL and FLI, 12 May 2009
Methicillin-resistant Staphylococcus aureus (MRSA) can be detected in humans and animals. The detection of the pathogen in animals but also in vets and farmers raises a number of questions.
The Frequently Asked Questions by vets concerning the detection of MRSA in themselves or animals are discussed below. The questions and answers were jointly elaborated by the Federal Institute for Risk Assessment (BfR), the Federal Office of Consumer Protection and Food Safety (BVL) and the Friedrich Loeffler Institute.
Questions about the transmission of MRSA from man to man are handled by the Robert Koch Institute.
FAQs
expand all