You are here:
Science Magazine "BfR2GO"
Science Magazine "BfR2GO"
Every six months the BfR provides information on the latest developments in assessment and research in the field of consumer health protection in the form of a compact and easily understandable magazine.
If you would like to subscribe to the "BfR2GO" magazine in order to receive it free of charge every six months, please send an e-mail to publikationen@bfr.bund.de listing the delivery address.
Please note that the personal data you enter will be passed on to the company commissioned with the mailing of the brochure (IBRo Versandservice GmbH) who will save it and use it to mail the desired publication at regular intervals (every six months). Your personal data will not be transferred outside this group of addressees. The subscription can be cancelled at any time (see Contact). Your personal data will then be deleted.
Publications
(3)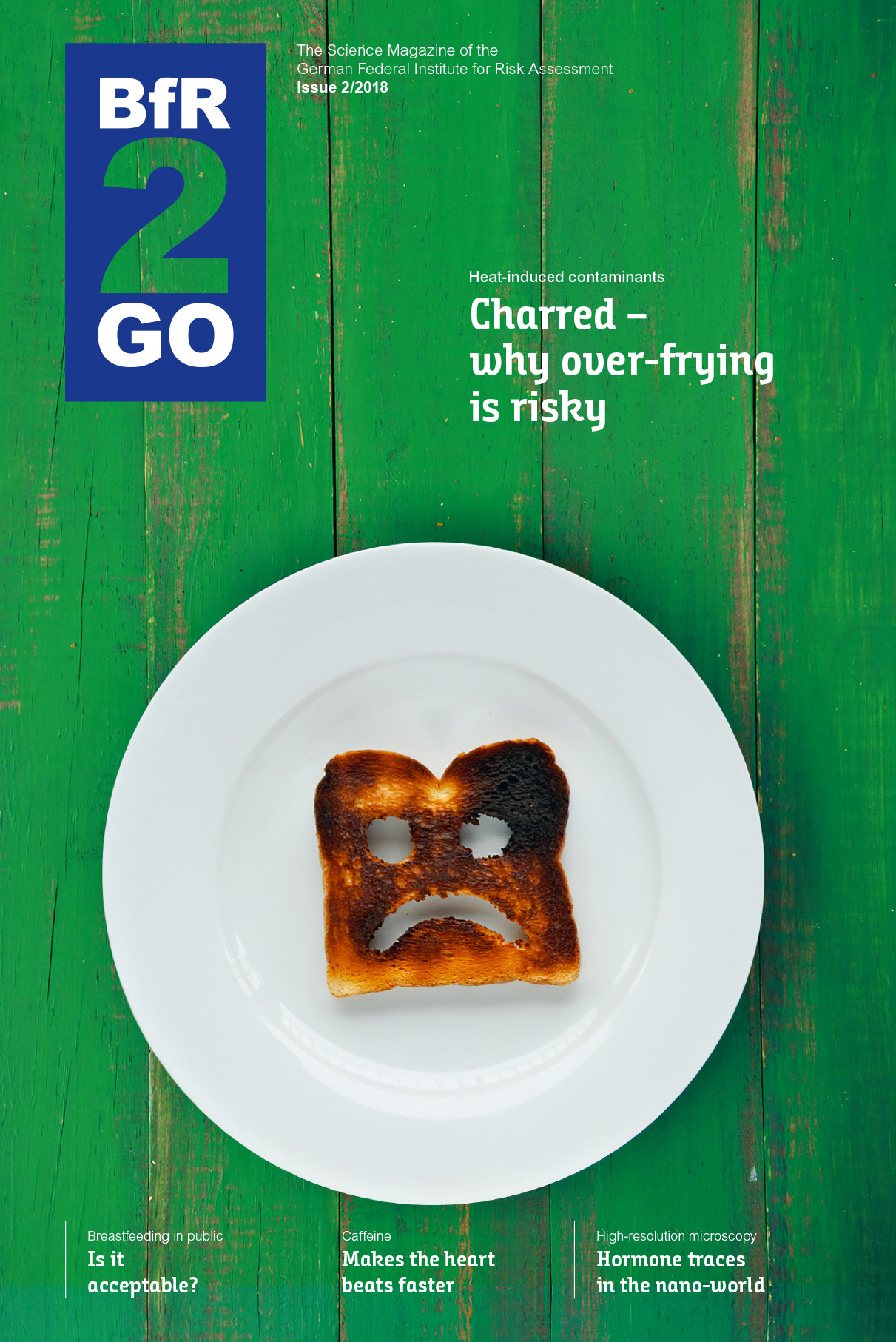 BfR2GO, Issue 2/2018, Key Topic: Heat-induced contaminants
Publication from 16.11.2018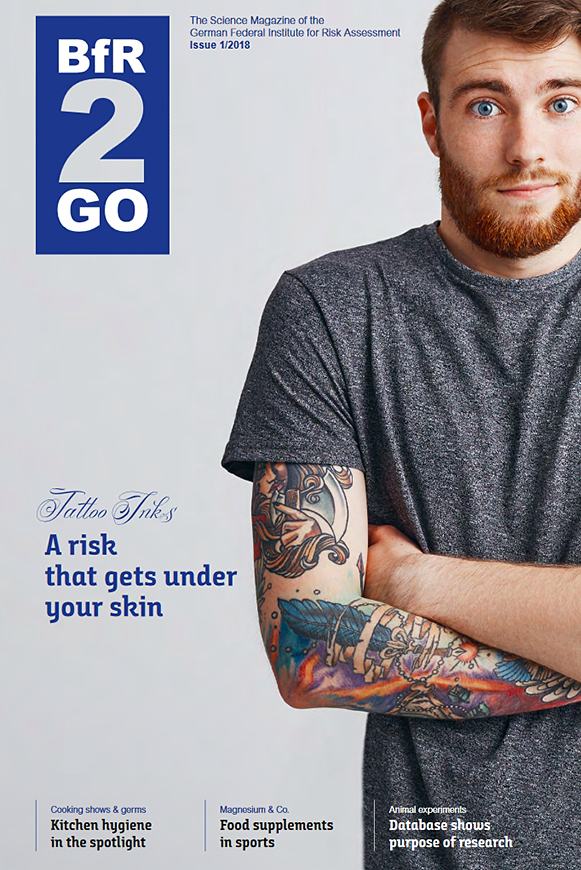 BfR2GO, Issue 1/2018, Key Topic Tattoo Inks
Publication from 07.06.2018
BfR2GO, Issue 1/2017, Key Topic Food Authenticity
Publication from 19.10.2017