You are here:
Publications
Publications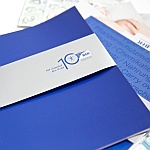 We are currently changing the service provider for storage and distribution of the publications of the German Federal Institute for Risk Assessment (BfR). Therefore there is currently no distribution of the free BfR publications. We expect to resume shipping operations in calendar week 33. Thank you for your understanding. All BfR publications can be downloaded as free pdf-files. Questions can be directed to publikationen@bfr.bund.de.
The BfR publishes a number of brochures, info leaflets and reports on scientific results. You will find here all of the printed publications of the BfR and its predecessor organisation, the Federal Institute for Consumer Health Protection and Veterinary Medicine.
Ordering options:
All publications can be ordered in writing from the Press and Public Relations Office. Please use the shopping basket (SB) function under each heading for this purpose or write to:
BfR Press and Public Relations Office
Max-Dohrn-Str. 8-10
10589 Berlin
Fax: 030-18412-4741
E-Mail: publikationen@bfr.bund.de
Terms:
The BfR charges a general printing cost fee for BfR-Wissenschaft brochures and dissertations. The price is listed in the publications list; an invoice is enclosed with each consignment.
With orders of 50 or more brochures and flyers, we request a short explanation of the purpose for which the publications are to be used.
All PDF files can be downloaded and printed out free of charge. You will find the link in the publications lists.
If you order per shopping basket, e-mail or fax, you must give your consent to our GTCs.
Notes:
The BfR media are intended for personal use only. Use for commercial purposes is not permitted, nor is it permitted to place orders on behalf of someone else. Please only order for yourself or for your professional position.