You are here:
Nanotechnology
Nanotechnology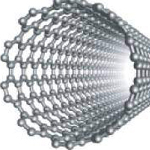 For BfR nanotechnology is particularly relevant in the context of consumer protection. As new materials produced using nanotechnology are increasingly being used in production processes and consumer products, the safety and risk issues of nanotechnology are taking on increasing urgency. Potentially harmful effects could result from:
the nature of the nano particles themselves (for example their chemical and physical reactivity),
the properties of products made from nano particles,
aspects of the production process
There is a need for research particularly in the field of early risk detection.
Delphi survey on the risks of nanotechnology applications
In 2006 BfR carried out a research project that looked at the early detection of nanotechnology risks. In the research project "Delphi survey of the risks of nanotechnology applications in the fields food, cosmetics and consumer products", the potential risks of nanotechnology in consumer areas were to be identified at an early stage, the implications of increasing use of nanotechnology by consumers were to be examined and management strategies for the prevention or reduction of possible risks were to be developed.
The following questions were addressed:
Which applications of nanotechnology are viable or probable in the areas food, cosmetics and consumer products in the future?
Which risks and adverse effects can be anticipated in conjunction with what seem to be viable short or medium-term applications of nanotechnology in consumer areas? Are there risks for visionary applications?
Which applications of nanotechnology appear to involve considerable risks for consumers in the opinion of experts and what is the basis for this assessment?
What need for action does this identify for the BfR risk assessment activities?
Research strategy on nanotechnology
On the initiative of and co-ordinated by the Federal Institute for Occupational Safety and Health (BAuA), BfR, BAuA and the German Environment Agency (UBA) have developed a joint research strategy on nanotechnology in 2006. With the participation of the National Metrology Institute (PTB) and the Federal Institute for Materials Research and Testing (BAM) the research strategy was evaluated in 2013 and continued in 2016 for nanomaterials and other innovative materials. A utilization of new materials which is safe and compatible for consumers and environment throughout the whole lifecycle is the overall intention of the research strategy. For this purpose test methods and approaches for risk characterization and assessment have to be developed further and legal requirements as well as recommendations have to be revised accordingly.