You are here:
Nanomaterials
Nanomaterials Research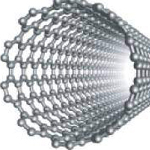 The BfR conducts own research to support the assessment of health risks from nanomaterials as well as communication of the associated risks.
Nanomaterials are used in many areas of daily life. In order to build up a reliable database for assessing health risks associated with nanomaterials, the BfR participates in numerous research projects and initiates own research projects.
Over the past few decades nano safety research has carried out extensive investigations with regard to the possible risks of nanomaterials for human health and the environment. The focus was primarily laid on first-generation nanomaterials that are already on the market for many years. As the knowledge from this research increased, detailed guidelines for health assessment have been developed and intensive efforts are made to adapt test methods. Future research projects will increasingly emphasize novel and more complex materials.
Nanomaterials Joint Research Strategy of the Competent Federal Authorities
As early as 2007, the BfR, together with the Federal Institute for Occupational Safety and Health (BAuA) and the Federal Environment Agency (UBA), developed a joint research strategy to identify the possible risks of nanotechnology. The strategy aimed to describe research requirements for assessing possible health risks and to promote the development of suitable test methods and assessment strategies. The research strategy was evaluated in 2013 together with the National Metrology Institute of Germany (PTB) and the Federal Institute for Materials Research and Testing (BAM)
The joint research strategy was continued in 2016 for nanomaterials and other advanced materials.
This strategy contains a summary of results from projects that have already been completed and describes ongoing activities in the areas of characterisation, exposure, toxicological and ecotoxicological effects, as well as risk assessment and risk communication.
Nanomaterials Research Areas at the BfR
The BfR has been involved in nano safety research and risk communication with varying priorities for many years.
The BfR is involved in numerous national and European third-party funded projects. These can be found on the BfR homepage:
Completed Research Projects
Many of the already completed projects that investigated the development or adaptation of test methods (e.g. QualityNano, NanoGenoTOX, NANoREG, NanoDefine, NA-NOaers), tested selected nanomaterials such as silver, silicon dioxide, titanium dioxide and aluminium (e.g. nanoGEM, SolNanoTox), established information and participation platforms (Nanopinion), and the developed visualisation techniques for target group-specific communication (Seeing Nano).
Current Research Projects
Food Safety
Current projects in food safety research deal with intestinal uptake, as well as the transport and cellular effects of nanomaterials, predominantly in the intestines and liver. Emphasis is placed on food-relevant substances such as food colourings, food supplements or nanoplastic polymers.
Chemical Safety
Current research in chemical safety focuses on the establishment of grouping approaches for toxicological assessment of nanomaterials (e.g. GRACIOUS) and the development of alternative - in particular data-based (in silico) - methods to improve the predictability of the toxicological potential of nanomaterials (e.g. NanoInformaTIX).
Another focus is put on the investigation of nano-specific modes of toxicological action in order to develop respective test and assessment methods.
In addition, studies are carried out on emissions by additive manufacturing processes in consumer-related applications, such as 3D printing.
The development of single-particle analysis methods using inductively coupled plasma mass spectrometry plays a central role in determining the uptake and distribution of nanomaterials in various tissues.
Adaptation of Guidelines and Regulations
One important activity is the ongoing adaptation of guidelines and regulations for the regulatory testing of nanomaterials (e.g. OECD test guidelines and guidance documents). This takes place within the framework of European and international bodies (e.g. OECD Working Party on Manufactured Nanomaterials (WPMN)) and is supported by the activities of various projects, e.g. to foster the harmonisation of test methods (e. g. Gov4Nano and NanoHarmony).
Advanced Materials
The focus of BfR research projects is now shifting to more complex nanomaterials, as well as other advanced materials (e. g. InnoMat.Life, HARMLESS). Recently, micro- and nanoplastics and their potential health risks are also be put into perspective (POLYRISK).
Research into the General Public's Perception of the Risks and Benefits of Nanotechnology
Due to the increasing penetration of so-called "nanoproducts" into the everyday lives of consumers, the question of the general public's perception of nanotechnology remains relevant.
The BfR hosted a consumer conference to initiate a participation-based dialogue on the subject of nanotechnology and nanomaterials and to conduct a consumer survey after an expert lecture. The survey allowed important unanswered questions as well as the fears and regulations governing nanotechnology to be forwarded to decision-makers from science, industry and politics.
Link to consumer survey
With the help of various social groups, it was possible to pre-structure the field of nanotechnology according to potential risks as provided by a Delphi study, thus paving the ground for future BfR risk assessments on nanotechnology applications.
Link to results
In order to clarify which factors influence individual risk perception, which social dynamics are important when it comes to nanotechnology, and speculating in which directions the formation of public opinion on nanotechnology could develop, representative surveys of the population were carried out at different time points. In order to utilise the results directly, it was also examined which communication measures for conveying risk-relevant information on nanotechnology are particularly suitable to better reach large parts of the population.
Link to results
Analyses of media content and online discussions were also carried out in order to analyse the facets and tone of media reporting on the subject of nanotechnology.
Link to results
The BfR will continue its social science research projects in this dynamic area in order to establish suitable communication measures for the conveyance risk-relevant information of nanotechnology.