You are here:
Functional foods
Health assessment of functional foods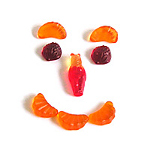 The term "functional food" is increasingly being used for foods which, in addition to their nutritional function, seek to influence the major health-related, physiological parameters in consumers in a long-term and targeted manner. "Functional foods" are not nutrient concentrates like food additives but reach the market in typical food forms. Terms like "designer foods" or "nutraceuticals" are sometimes used as synonyms for "functional foods".
There is no legal definition for the term "functional foods". Hence, they can be encountered on the German market both as foods for general consumption like for instance probiotic yoghurt or as foods for special dietary uses, like for instance margarines enriched with plant sterols.
"Functional foods", which correspond to novel foods within the intendment of the Novel Foods Regulation or which contain novel ingredients are not, in principle, freely available on the market but must undergo a European approval procedure.
The claim (advertising) "functional foods" is regulated for foods for general consumption in the LMBG and in the regulations governing food labelling or nutrient labelling. For foods for special dietary uses, the corresponding provisions of the Diet Regulation apply. Because of the bans on misleading (§17 LMBG) and health-related (§18 LMBG) advertising, problems may arise with the claim "Functional foods". As there are no plans, at present, for a statutory regulation for "functional foods" as a legally defined group in the European Union, the admissibility of function-related advertising statements must be regulated within the framework of the European Labelling Directive.