You are here:
Biocidal products and treated goods
Biocidal products and treated goods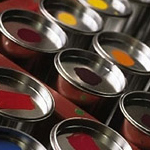 Biocidal products are preparations containing one or more biocidal active substances that serve to deter, render harmless or destroy harmful organisms. These biocidal active substances can be either chemical substances or microorganisms (bacteria, viruses or fungi). Insects, fungi, rodents, mussels, algae or bacteria and viruses (including pathogens) are classified as harmful organisms if they are undesirable or harmful to humans, their activities and products they use or produce, or to animals and the environment.
The use of biocidal products is varied. The aim is to prevent damage to foods, consumer goods, building materials (wood) and other products and to ensure hygiene in buildings.
Biocidal products are also used for the treatment of certain goods, with a distinction made between treated goods with and without a primary biocidal function. An example of a treated article with a primary biocidal function is an antibacterial cloth, the primary function of which is antibacterial protection. Treated goods with a primary biocidal function are considered to be biocidal products. Treated goods without a primary biocidal function are articles which may have been treated with or which intentionally incorporate biocidal products but do not have a primary biocidal function. Socks with antibacterial additives to prevent odours, for example, are thus treated articles without a primary biocidal function, as a sock's primary function is as an item of clothing and not the prevention of odours.
Classification of biocidal products
Biocidal products are subdivided into four main groups in accordance with Annex V to Biocides Regulation (EU) No 528/2012:
Main group 1: Disinfectants
Main group 2: Preservatives
Main group 3: Pest control
Main group 4: Other biocidal products
Legal regulations
Biocides Regulation (EU) No 528/2012 serves as the European-wide legal basis for the authorisation of biocidal products. The authorities responsible for the implementation of the regulation in Germany, as well as the tasks they carry out, are regulated by the German Chemicals Act (ChemG).
Borderline between biocidal products and other legal areas
Biocidal products which are already covered by legal regulations mentioned in Article 2 of Biocides Regulation (EU) No 528/2012 (e.g. plant protection products, human medicines, veterinary medicines, medical devices or cosmetic products) do not fall within the scope of the biocide regulation. However, such products may fall within the scope of several legal regulations if they have multiple possible applications.
Health risk assessment
For the assessment of health risks associated with biocidal products, all groups of people who may be affected are taken into account:
Consumers who may ingest biocidal residues through food
Non-professional users of biocidal products
Professional users of biocidal products (risk assessment for this group is carried out by the Federal Institute for Occupational Safety and Health (BAuA))
Persons who are exposed to a biocidal product or its degradation and reaction products in the residential environment, such as bathers exposed to disinfectants in swimming pool water or toddlers exposed to household dust containing insecticide residues.
The health assessment for these groups of people aims to ensure that no health risks whatsoever are caused by biocidal products. BfR's health risk assessments include:
Toxicological evaluations of biocidal products and the active substances they contain
Determination of the amount of a biocidal product to which the relevant group of people can be exposed (exposure)
Derivation of limit values below which the exposure to a particular biocidal active substance is considered acceptable
Guidelines for the classification and labelling of biocidal products and their active substances whenever they may be harmful to human health
Specification of safety measures and application conditions for professional and non-professional users when handling biocidal products and for people who are affected indirectly
Derivation of maximum residue levels for biocidal active substances in food and feed
Assessment of analytical methods for monitoring biocide exposure in humans, animals and the environment as well as biocidal residues in food and feed
Beyond these specific risk assessments, BfR is very actively involved in the development of test guidelines and assessment concepts.