You are here:
Dietary foods
Health assessment of dietary foods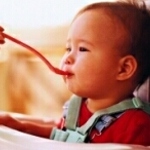 Dietary foods are foods which correspond to the special nutritional requirements of specific groups of people. They must be suitable for the given nutritional purpose and must be clearly distinct from foods for general consumption (§1 paras 1 and 2 "Diätverordnung" [Diabetic Regulations on Dietary Foods]).
Besides general provisions, the DiätVO also contains special provisions for specific groups of dietary foods such as foods for infants and small children. The groups of dietary foods for which special provisions have already been issued or for which individual provisions are to be issued, are listed in Annex 8 § 4a para 1 DiätVO.
Products, which do not belong to any of the groups in Annex 8, but which are placed on the market as dietary foods, are governed, by contrast, by the Notification procedure pursuant to § 4a DiätVO, for which the Federal Institute for Protection of Consumers and Food Safety (BVL) is responsible.
Press information
(1 document)
External links
(1 document)