Biocides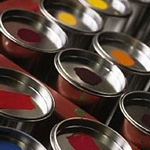 Biocidal products are preparations which serve, by chemical or biological means, to deter, render harmless or destroy pests (like moths, woodworm, mice etc). The aim is to prevent damage to foods, consumer products, building materials (wood) and other products. Biocidal products may contain one or more active biocidal substances.
Application for authorisation
The current Biocide Notification Ordinance is valid up to May 2010. In accordance with this Ordinance manufacturers and importers must notify all biocidal products on the market in Germany to the Federal Institute for Occupational Safety and Health (BAuA). Furthermore, they must notify the formulations for all biocidal products marketed in Germany to BfR (see below). The Notification Ordinance is an interim ordinance. Until the entry into force of mandatory authorisation for biocidal products it makes possible the monitoring of biocidal products sold on the German market.
After the inclusion of an active substance contained in a biocidal product in Annex I or IA of Directive 98/8/EC manufacturers and importers must apply for authorisation in Germany or another EU Member State before they can place their product on the market. The inclusion procedure is currently underway for "existing" active biocidal substances and is due for completion by May 1010. After that date any substances which have not been included may no longer be placed on the market.
BAuA is also the German regulatory authority. BfR has the task of assessing biocidal products prior to their authorisation or the mutual recognition of authorisations of other EU Member States regarding the health risk, analytical monitoring methods and possible resistance development.
The obligation is unchanged to notify formulations to BfR for documentation in the BfR poison information database remains (see below).
Manufacturers who wish to apply for authorisation for their products, should please contact Group 5.3 (Authorisation Procedure Biocides) directly within BAuA (chemg@baua.bund.de).
Notifications of formulations for the BfR poison information database
Anyone who, in his capacity as the manufacturer or importer or who using his own trade name, places a biocide product on the market must, in accordance with Chemicals Act § 16e, submit the following details to BfR
Trade name
Details on composition
Labelling
Instructions on use
Recommendations about precautionary measures when using the product and emergency measures in the event of accidents
Furthermore, the manufacturer or importer must also submit details of any later changes to this information which are relevant when treating health disorders that could be caused by the action of their biocidal products. These details must be notified before the preparation is placed on the market for the first time or changed.
BfR passes on the notifications to the poison information and treatment centres of the federal states.
The forms for the notification of dangerous preparations/biocides can be downloaded from the bottom of this page.
Press information
(2 documents)